Unsavory Characters Exhibit at Flame Run Glass Studios thru May 31st
Posted by Joe Hayden on Thursday, May 23, 2013 at 1:37 PM
By Joe Hayden / May 23, 2013
Comment
There are some "Unsavory Characters" currently on display at the renowned Flame Run Glass Studio Gallery, located at 815 West Market Street in Louisville, from now until May 31st. Visitors will be admitted for free, but children aged 12 and under should be accompanied by an adult. The gallery is open until 9 p.m. and the creator of the strange vegetation, Devyn Baron, will be providing demonstrations at 6:30 p.m. on Fridays.
Flame Run Glass Studio offers a beautiful and unusual display of glass art that shows elaborate creativity along with a sometimes quirky sense of humor, such as with the "Unsavory Characters" exhibit. Flame Run provides incredible displays of blown and sculpted glass and also offers classes to teach would-be glass artists the trade. There are also special monthly events coordinated for both children and adults to learn to express their inner creativity with glass.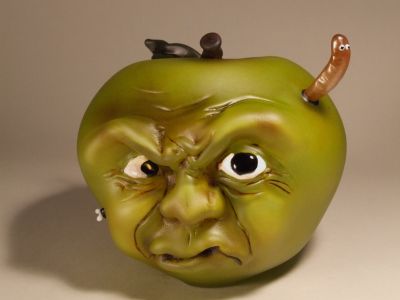 The Flame Run Glass Studio and Gallery at 815 West Market Street will be exhibiting the family-friendly "Unsavory Characters" artwork until May 31st. For those that have never experienced the world of art with glass, you are in for an eye-opening and awe-inspiring experience that may encourage you or a family member to start creating yourself.
To learn about other fun things to do in the area, please visit our Louisville Homes website.