Victorian Ghost Walk and Spirit Ball in Old Louisville
Posted by Joe Hayden on Wednesday, October 24, 2012 at 9:30 PM
By Joe Hayden / October 24, 2012
Comment
Old Louisville has its share of ghost stories and around Halloween they become more vocal. This historical area celebrates several events during October, the first of which being the 8th annual Victorian Ghost Walk which runs from October 26th through the 28th. True tales of mysterious haunts and lost legends are brought to life via local actors with the writing and directing skills of Ronald Lew Harris and David Domine.
Families wanting to take a Ghost Walk will meet at Central Park's Visitor Center from 7pm to 9pm and take a stroll through what has been labeled as one of America's most haunted neighborhoods. You will see spirit-oriented curiosities that tell their tales, aka ghosts played by local actors in Community Theater, giving a unique perspective on local ethereal history. Fun stuff!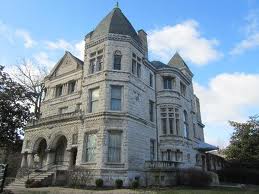 Perhaps one of the most anticipated events of the year takes place on October 27th from 8pm until midnight in the renowned St. James Court area of Old Louisville. The Conrad-Caldwell House at 1402 St. James Court will be hosting their 7th annual Spirit Ball this year and this event is a great parent's night out. The ball will be hosted by local author David Domine and is sure to be an evening not soon forgotten. Just imagine dancing the night away in an incredible 1890s Victorian mansion at a masquerade ball set long in the past.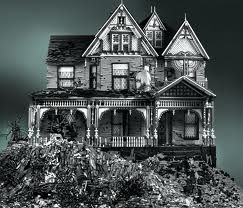 Whether you celebrate at the Victorian Ghost Walk October 26th through the 28th or at the Spirit Ball on October 27th, Old Louisville offers traditional Halloween intrigue in an area saturated with spooky history.
To learn about other great events in the area, please visit our Joe Hayden Real Estate Team website.