Visit the Come Sew With Us Workshop November 13
Posted by Joe Hayden on Sunday, November 12, 2017 at 10:18 AM
By Joe Hayden / November 12, 2017
Comment
Go to the Come Sew With Us Workshop this November, and do a little sewing. This workshop is free and open to all, because crafting is always a little more fun when you have people around you. Sharing the sewing work is a time-honored tradition, so go share some crafting fun this fall.
Sewing at the Extension
The Oldham County Extension is hosting this sewing get-together at 1815 KY-393 in LaGrange, the little town right outside of Louisville that has a big community spirit. People of all ages and sewing skill levels are invited to come socialize and do some sewing, including kids and tweens aged 6 to 12.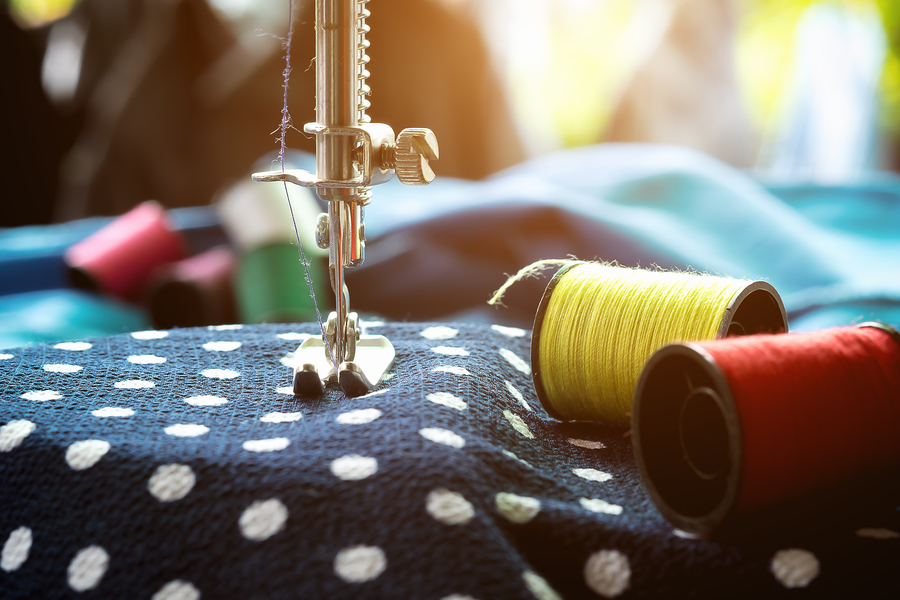 All ages are welcome to come, but kids under 18 must be with an adult. You can bring your own project to work on if you like, or create a project based on the theme. For this event, the theme is Holiday Ideas. Have you got some good ones to share? You may pick up some new tips and tricks while you're here as well. Call ahead to reserve a seat, and get your sewing box ready.
The Come Sew With Us Workshop lasts from 3 to 8 pm. You'll meet people, learn some new ideas and possibly complete a project or two. But when you visit LaGrange, you'll see that there are lots of ways to spend a few hours enjoying this neighborhood.
Get Big Ideas in LaGrange
The Oldham County Extension is across the street from the gorgeous Oldham County Country Club, and right down the road from several schools, parks and athletic fields. You'll see right away that LaGrange is a family neighborhood, full of amenities that families love. LaGrange even has its own historic district and a downtown district full of businesses, shops, places to eat and stuff to do. LaGrange has its own YMCA, golf courses, community centers and all sorts of other places to have fun.
But mainly, LaGrange has a lot of what families need and want the most: space. Lots in LaGrange are huge by nature and many are spread out from others to give people plenty of breathing room between homes. Many properties here are covered with natural features like trees, bodies of water and rolling hills.
The real feature of the lots here are the gorgeous homes. They come in all styles and sizes in LaGrange, from jaw-dropping modern farmhouses to eye-popping historic homes that have been preserved and restored over the years. LaGrange is the type of neighborhood that will make you want to dream big when it comes to your home. And here, those big dreams can actually come true.