Visit the Gardens During the Whitehall Peony Festival May 10
Posted by Joe Hayden on Monday, May 9, 2016 at 8:59 AM
By Joe Hayden / May 9, 2016
Comment
The gardens at historic Whitehall are always beautiful in May, but during the Peony Festival the entire property is alive with sights, smells and fun stuff to do. Get a look at the historic home and the gardens, and stop to smell the peonies.
The Peony Festival
More than 60 varieties of peonies are at their best during the Peony Festival. Peonies look like more elaborate roses, and they have a wonderful smell. It's absolutely free to visit the gardens and see all the beautiful peonies on display, not to mention the other beautiful plants and flowers that thrive on the grounds of Whitehall.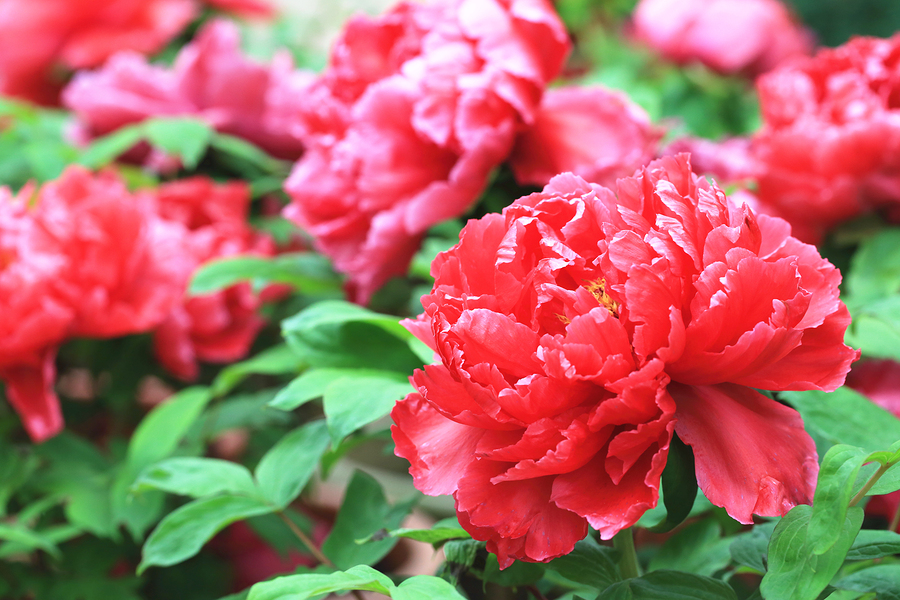 If you want to learn more about the gardens, there will be guided tours available from 3 to 4 pm during the Peony Festival. The guided tour costs $5 per person, and you don't need a reservation. Be back at the mansion at 4 for a presentation from a floral designer and a horticulturist. They'll show you how to gorgeously arrange peonies so your bouquets will last longer. You'll also learn a little bit more about growing your own peonies, and a brief Q&A will follow so you can ask any specific questions you have. The presentation inside the mansion costs $15 per person.
If you are in the market to spruce up your own home garden, there will be a selection of peonies and rare trees on sale. The sale begins at 5:30 pm, and the Peony Festival lasts all day long. Be at Whitehall at 3110 Lexington Road.
Smell the Flowers in Crescent Hill
Whitehall is right next to the Crescent Hill neighborhood, a perfect place to go looking for ideas for your garden. There are many restored and renovated buildings in Crescent Hill, right alongside much newer buildings that were designed to fit into this pretty, eclectic community. Crescent Hill is well-known for the activity all along Frankfort Avenue. This is where you want to go if you're looking for an antique shop or a boutique filled with interesting fashions, if you want to get an amazing meal or sit and sip outside of a coffee house.
Looking for a perfect place to plant peonies? You'll find all sorts of amazing homes in this neighborhood. Drive or walk around to see beautiful Colonial and Classical styles, tall Victorian-style homes and family houses of all shapes and styles. Because of the wide range of houses available in Crescent Hill, there's a wide range of prices here, too. Go explore this area of Louisville, and see what sort of roots you might want to plant in Crescent Hill.
To learn about other fun things to do in the area, please visit our Louisville Real Estate website.