Visit the Senior Halloween Potluck at the Beechmont Community Center October 30
Posted by Joe Hayden on Sunday, October 28, 2018 at 9:06 AM
By Joe Hayden / October 28, 2018
Comment
At a certain point, you're done with the scary movies, the haunted houses, the costumes and all the traditional trappings of Halloween. So this October, do something designed for seniors to enjoy. Go to the Senior Halloween Potluck at the Beechmont Community Center. No tricks, no fake blood, no one jumping out to try and scare you, just a nice potluck full of food to try. Now, that's a holiday.
Senior Halloween Potluck
Share a dish and meet some new people at the senior Halloween potluck, because no holiday is really complete without a lot of good food. There will be live music to provide entertainment, and plenty of people to talk to and food to try.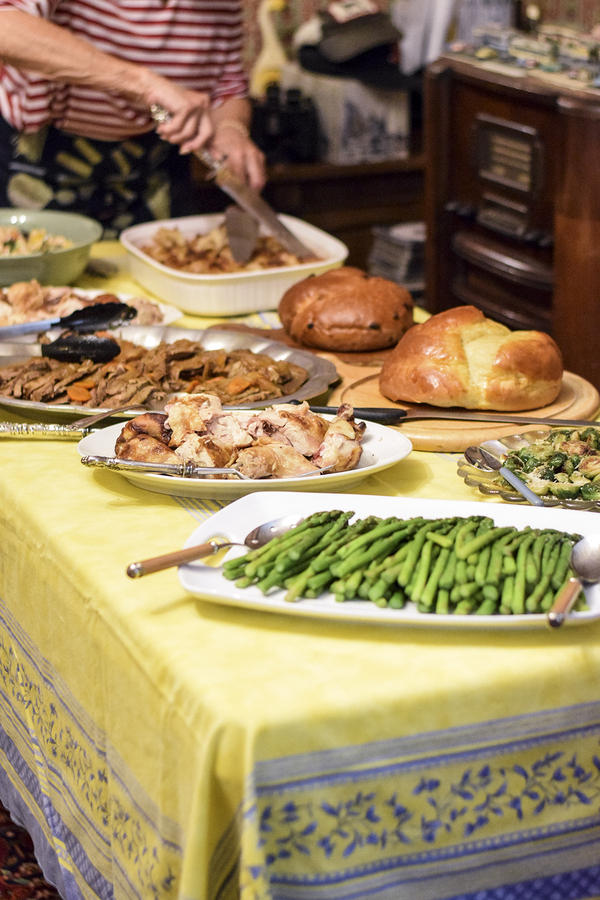 The Halloween potluck starts at 11:30 am at the Beechmont Community Center. Try out a new recipe or bring an old favorite dish to this event. This might even be a great time to test a Thanksgiving recipe for next month. Bring any dish you want to the community center at 205 W. Wellington Avenue.
Beechmont is one of Louisville's truly interesting neighborhoods, and there's a lot of history here. Take some extra time to take an even better look around Beechmont while you're here.
Being in Beechmont
Beechmont has a little bit of everything: architecture, culture, cuisine, you name it. This neighborhood has its own library, several schools and parks and plenty of restaurants that offer tastes from around the world. The Iroquois Park and golf course is just minutes away, and history is all around.
Beechmont is best-known for being close to Churchill Downs, and for being filled with incredible real estate. There are many homes here dating to the early 1900s, pretty places surrounded by landscaping and shaded by mature trees. The houses are built with custom details and incredible interior features. Lots of Beechmont homes have modern updates to suit today's residents. Beechmont has a way of suiting lots of tastes. See it for yourself, and you may see yourself living here pretty easily.