Wake Up and Stand Up Paddleboard June 6
Posted by Joe Hayden on Tuesday, June 5, 2018 at 9:27 AM
By Joe Hayden / June 5, 2018
Comment
This June, see the sunrise over the Ohio River from a Stand Up Paddleboard with the Endless Summer Paddle Company. If you haven't seen the sunrise on the river, then you don't want to miss this event!
Stand Up Paddleboard
Join the Endless Summer Paddle Company for a one-hour sunrise paddle session. You'll get to enjoy the quiet serenity and the exceptional beauty of the river, and you'll get a chance to do some stand up paddle boarding. If you've never done stand up paddle boarding before, no worries! That's why experts will be on hand to help you.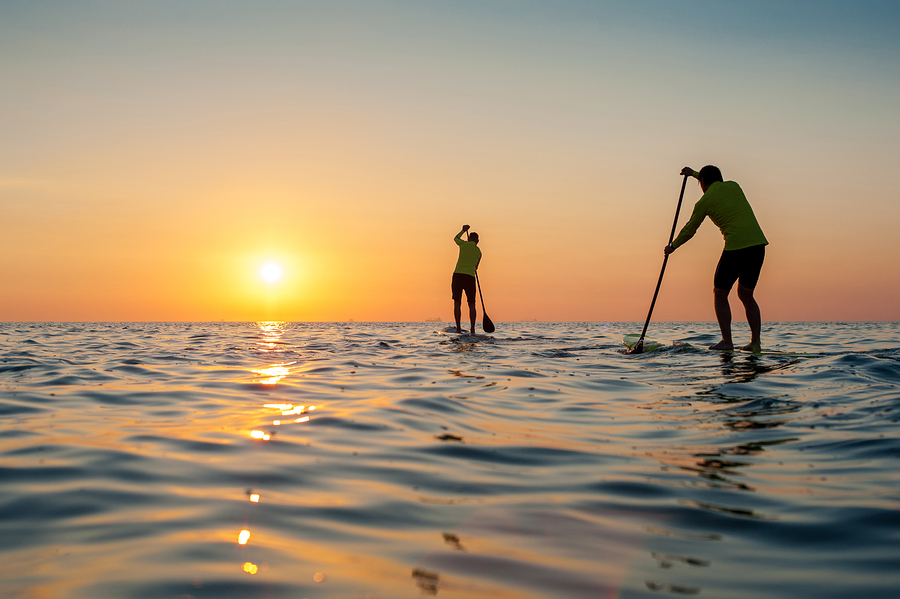 You'll ride down the river and get a look at some of the city's famous bridges while you get an incredible look at the exceptional Louisville skyline. All the fun begins at 6:30 am at 1325 River Road. Tickets cost $15 per person, $5 if you bring your own paddleboard. This part of River Road is inside the historic Butchertown neighborhood, an area of Louisville packed with history and full of interesting, unique stories.
After your sunrise paddle, go get a look at everything Butchertown has to offer. There's so much to see and do here, you'll definitely need to come back again just to get a look at it all.
Fun in Butchertown
Butchertown is home to the extreme skate park, along with several other parks. This is where you'll find the historic Heigold House Facade, one of the city's oldest landmarks. Once, this neighborhood was home to none other than Thomas Edison himself. Before he became a world-famous inventor, he was a young man working and living in Louisville. Go see his house in Butchertown while you're here.
The houses in Butchertown are definitely worth seeing. Homes here were built as early as 1820, and to this day the neighborhood is full of historic shotgun designs that make for cozy, unique little family homes. Many of them have high ceilings and colorful accents, because today Butchertown is a hip neighborhood that appeals to many young professionals, young families and trendy people. This neighborhood has its own distinct flair, and it's on display in each one of the homes here, because all the homes here have their own distinct looks.
Look around Butchertown for yourself this June, and who knows? Maybe you'll find that you're looking for your next home right here.