Walk and Roll for the Kids Center for Pediatric Therapies May 18
Posted by Joe Hayden on Friday, May 17, 2019 at 7:07 AM
By Joe Hayden / May 17, 2019
Comment
Meet some good people, go for a walk and help children all over Louisville this May. All you have to do is participate in the Walk and Roll Event to benefit the Kids Center for Pediatric Therapies, and you can help raise awareness and funds to support a great cause while you enjoy a festive, fun atmosphere.
Helping for Fun
The Walk and Roll has helped to raise more than $1.8 million since 2005, money that has gone to the Kids Center for Pediatric Therapies in Louisville. Walk in this event and get sponsors so you can raise money or sponsor another walker to help this cause. Registration is free, but for a donation of $10 you will get an event T-shirt.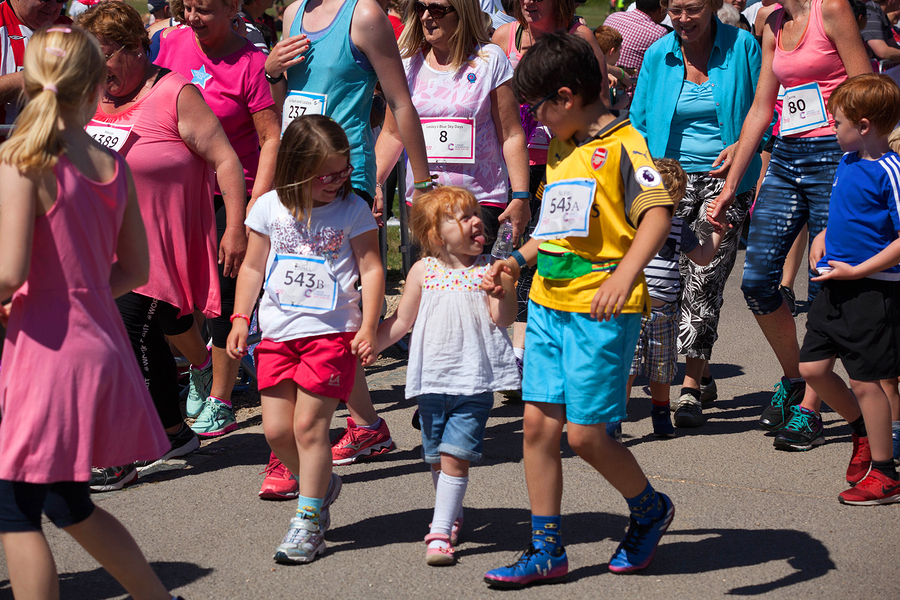 Even if you're not coming to walk or to support a walker, you can come here to have fun and help support a great cause. There will be plenty of prizes, games and activities for people of all ages, not to mention plenty of food. Simply by having a good time, you'll be helping children all over the city.
This event begins at the Kids Center Central Campus at 982 Eastern Parkway at 8 am. You'll be in the Schnitzelburg neighborhood, a community with a colorful past and a singular identity. There's always something new to taste or see here, and this neighborhood is famous for having a local event of its own.
Walking Around Schnitzelburg
This neighborhood is more than a hard-to-pronounce name. Schnitzelburg is steeped in German heritage. You can find plenty of authentic German cuisine here at places like Monnik Beer Company and Check's Cafe, but you can also find Chinese food, Mexican food and classic American cuisine, too. You can find lots of reasons to love it here once you start looking, from the pretty Emerson Park to the vintage furniture shop. There are plenty of modern attractions in and around Schnitzelburg, but this neighborhood honors its history, too.
The pretty bungalow homes here have Old World touches and details that you can only find in historic architecture. Vaulted ceilings, hardwood floors and added touches help the homes here stand apart, the way Schnitzelburg stands apart from other neighborhoods.
This community is even home to a World Championship game. It's held every year, and it's called Dainty. This German streetball game is played only by those who are 45 and older, and it's somewhat strange. You have to see it to believe it, and you'll have to see Schnitzelburg, too. Once you do, you won't believe you haven't been here to see the homes sooner.