Walk Through the Jack O' Lantern Spectacular October 8
Posted by Joe Hayden on Tuesday, October 6, 2015 at 8:16 AM
By Joe Hayden / October 6, 2015
Comment
October is a month of carving pumpkins, getting treats and enjoying the crisp fall weather. You can do all three at the Jack O'Lantern Spectacular on October 8.
Spectacular Pumpkins
The jack o'lanterns are a spectacular sight this October in Iroquois Park. Be there at 7 pm to see more than 5,000 carved pumpkins that practically come to life in their own themed scenes. The professionally-carved jack o'lanterns are arranged along a one-third-mile trail through the natural beauty of Iroquois Park. In the dark with all the flickering pumpkins, as the music plays, you will definitely experience some of the chills and thrills of the Halloween season.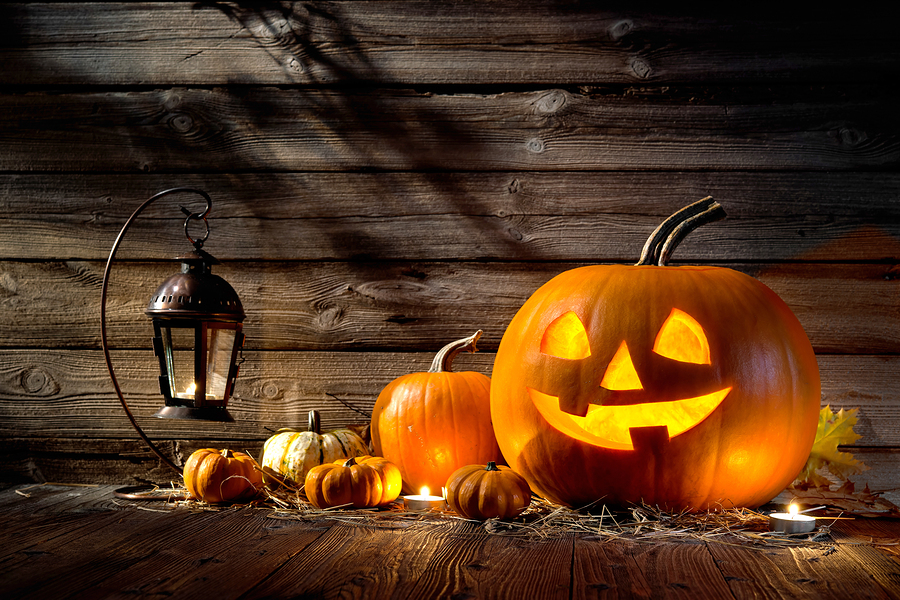 The jack o'lantern spectacular changes every 7 days, so you can go once a week and see something totally different each time you go. The trail is open from 7 to 11 pm, plenty of time to stop and look at each display.
Staff and volunteers are positioned along the trail to provide assistance, if needed, as you walk. The trail is safe for children, adults and active seniors. People who have wheelchairs or mobility needs can get an escort if needed. Tickets cost $9 to $12 per person. Get your tickets at the Iroquois Amphitheater, found at 1080 Amphitheater Road. Iroquois Park is one of the favored attractions of the South End, and surrounded by great neighborhoods. Go to Cloverleaf before you see the spectacular jack o'lanterns, and see one of them.
Life's a Treat in Cloverleaf
Looking for a perfect place for the kids to go trick-or-treating this Halloween? Take the time to take a look around Cloverleaf, and take a walk in one of the South End's many family-friendly neighborhoods. Cloverleaf is one of several communities built around Iroquois Park, and families here love the locale.
The Cloverleaf neighborhood is full of trees and shade, like the park itself, with rolling lawns. It's a great place for children and adults. There are lots of brick homes throughout Cloverleaf, many with basements, garages and extra space. Some of these homes have been newly renovated. Others are ready for you to add your personal touch.
See why visiting Cloverleaf is such a treat this October, and see how nice it is living next to the park.
To learn about other fun things to do in the Louisville area, please visit the website of the Joe Hayden Real Estate Team.