Walk Your Dog at Paws for a Purpose April 23
Posted by Joe Hayden on Sunday, April 23, 2017 at 4:03 PM
By Joe Hayden / April 23, 2017
Comment
If you're good, your dog might be willing to take you to the Paws With Purpose Walk. They'll take you for a 2.5 mile stroll through Cherokee Park. The proceeds go Paws With Purpose, and all participants get a free Wag Bag.
Take Your Dog for a Walk
Start at Hogan's Fountain in the park, and take your dog on a walk through the park. Registration is $25 for adults and $15 for students aged 8 through 18. Kids under 8 get free admission to the Paws With Purpose walk. Be at the park from 1 to 3 pm at 745 Cochran Hill Road.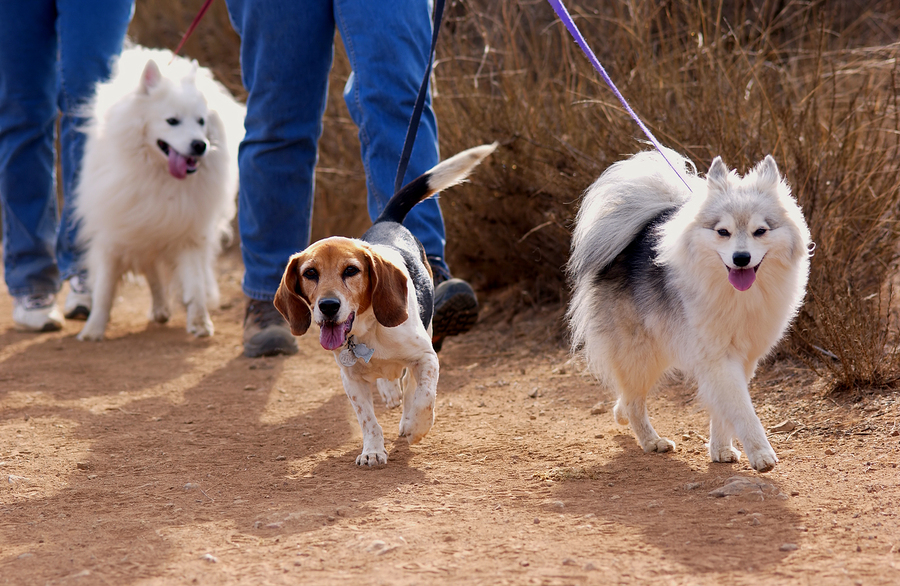 Cherokee Park spreads out over 409 acres of big green lawns, tall leafy trees and lots of places to enjoy recreation. Beargrass Creek winds its way through the park, a beautiful natural feature. Several of the walking and biking paths cross right over the creek. The park has a dog run, a great fishing spot, a golf course, hiking trails, riding trails for horses, multiple sports fields, a playground and sprayground for the kids, even an historic area that preserves a rare piece of Louisville history.
The park is right next to Cherokee Gardens, one of Louisville's must-see neighborhoods. After your walk in the park, take a drive around Cherokee Gardens.
Dream Big in Cherokee Gardens
The homes in Cherokee Gardens are custom-built and designed for luxury. Homes here were designed to take advantage of the natural beauty and the park views available in the area. Lots here have large, rolling green lawns. Mature trees between the houses create privacy, and the beautiful landscaping helps to showcase the show-stopping homes here. Built at the start of the 20th century, the homes here were made to be stunning. You'll see all sorts of architectural details and designs here, from homes made in traditional brick with big, while columns to historic Colonials with big chimneys to charming family homes. There are many highly unique homes in Cherokee Hills, including one house designed to look like a country English manor home.
Some homes in Cherokee Gardens are on the National Register of Historic Places, because this neighborhood has been a popular place to live for over 100 years. But even the older homes here have been preserved over the years, and given upgrades where needed, because luxury living still rules the day in Cherokee Gardens. Find out how fast you can find your dream home here this April, and maybe soon you'll have a new purpose: live in Cherokee Gardens.