Watch Shakespeare in the Park in Central Park June 2
Posted by Joe Hayden on Saturday, June 1, 2019 at 10:10 AM
By Joe Hayden / June 1, 2019
Comment
Enjoy a time-honored Louisville tradition this June and go see Shakespeare in the Park. This performance of "As You Like It" puts Shakespeare's classic play in a 19th-century Kentucky setting. This version of the play features live music and original songs, so it's definitely not the Shakespeare of the 1600s.
Oh, You'll Like It
"As You Like It" is one of Shakespeare's beloved comedies. This is the story of Rosalind, who flees into the Forest of Arden to escape her uncle's court. The Forest of Arden is a frequent and favorite setting in Shakespeare's works. Here, Rosalind finds an interesting cast of characters, including Jaques. This is the play that contains the famous "all the world's a stage" speech. "As You Like It" has been adapted for film and TV many times and remains one of Shakespeare's most popular stories.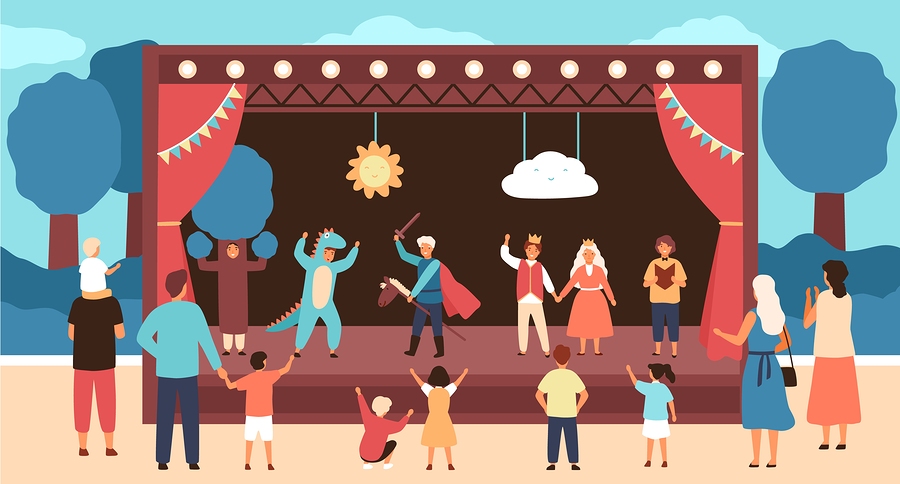 The show begins at 8 pm, but the food trucks will open at 6:30. Visit Will's Tavern when it opens at 7, but be sure to get a spot for the pre-show at 7:15. Shakespeare in the Park is completely free. This is an event that happens every year in Louisville, and it's a great way to enjoy culture in a totally comfortable, laid-back environment. You're welcome to bring your own chairs and blankets, and just sit out on the grass to enjoy this accessible, fun version of Shakespeare.
The park in Shakespeare in the Park is Central Park in Old Louisville. That's at 1340 S. 4th Street, right in the heart of some of the city's most gorgeous architecture.
Why You'll Love Old Louisville
Central Park is near the part of Old Louisville that's known for its mansions. This is where Louisville's early industrialists and entrepreneurs built grand homes, all hoping to outdo each other with details, breathtaking embellishments and over-the-top features. These houses have crystal chandeliers, curving staircases, hand-carved woodwork, marble mantelpieces, custom stonework and so many more details, you'll have trouble taking them all in. Some houses here have even been opened up to the public as museums and charming bed and breakfasts, because Old Louisville has become an attraction for people near and far.
This neighborhood will attract you, too. It's full of streets shaded by tall trees where Victorian homes still stand tall and proud, and with original hardwood floors intact in many cases. Some properties here even have their own carriage houses, and many have impressive landscaping and beautiful gardens, too. Go to Old Louisville to see the homes, to see Shakespeare and surround yourself in the culture of the 1900s.
Find out how much you like spending time in Old Louisville, and you'll find lots of homes to love here.