Watch the Kentucky Derby Festival Great Balloon Glimmer April 24
Posted by Joe Hayden on Tuesday, April 22, 2014 at 12:17 AM
By Joe Hayden / April 22, 2014
Comment
Many special events have been integrated into the Kentucky Derby Festival, but the Great Balloon Race continues to stand out among them. Lots of Louisvillians have seen the balloons race, but have you ever seen the Great Balloon Glimmer?
Big Balloons, Big Fun
Louisville Magazine has rated the Great Balloonfest one of the best events in the city. The race itself is only one of 5 different events that will make up Balloonfest this year. The Great Balloon Glimmer, truly one of the more spectacular features of Balloonfest, is held two days before the race begins.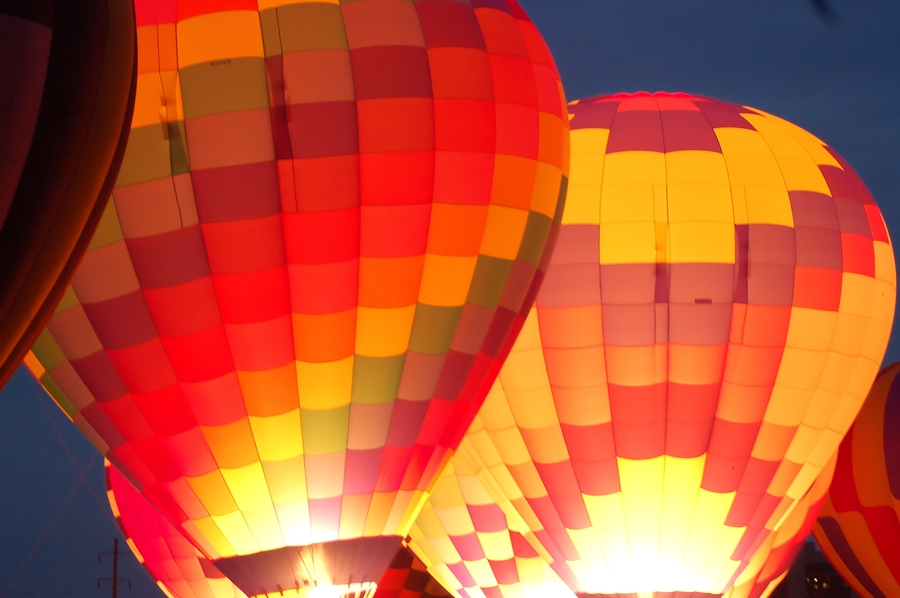 Go to Fest-A-Ville on the waterfront at 5 p.m. to see the Crew Challenge. This is an exciting event involving balloon crew members. Stay until 8:30 p.m. and you'll see the Great Balloon Glimmer, officially the kick-off event of Balloonfest. The balloons will light up right on the Great Lawn, which creates a stunning sight all along the waterfront. The Glimmer celebrates the opening night of the entire Fest-a-Ville area, so this is your chance to get an early look at it. Admission is free with your Kentucky Derby Pegasus Pin.
The Great Balloon Race itself will kick off at 7 a.m. on April 26 from Bowman Field.
The Air Up There
The Great Balloon Race has become one of the most beloved and recognizable Derby traditions over the years. The gigantic balloons are sponsored by local Louisville businesses, and some have become almost synonymous with the event. But when the Great Balloon Race was first introduced in 1973, only 7 balloons flew over the city. Back then, all the balloons were launched from Iroquois Park.
Unlike the huge balloons that float over the Macy's Day Parade every Thanksgiving, the balloons used in the great race are hot air balloons. These types of balloons were invented before the Wright brothers ever flew the first airplane. Hot air balloons are the oldest form of human flight, but it wasn't until the 1970s that the balloons could be made in a variety of different shapes. It's this technology that has allowed Louisville's Great Balloon Race to become the spectacular sight that it is today.
Many other cities around the United States have hot air balloon races and festivals, but none are quite like the Derby Festival's Balloonfest. Visit the Great Balloon Glimmer this year, and you'll see why the balloons have become such an integral and memorable part of the Kentucky Derby celebration.