Watch the Little Ones Make Toddler Art January 29
Posted by Joe Hayden on Thursday, January 28, 2016 at 10:19 AM
By Joe Hayden / January 28, 2016
Comment
Little ones need the chance to be creative, and they enjoy the fun of getting messy. The thing is, you don't want that mess to get all over your home. So take them to Mama's Hip on January 29 and let them have fun making a mess somewhere else. When you don't have to clean up, you'll get the chance to have some fun, too.
Making Toddler Art
This event is designed to give kids the freedom to get creative, and you can work with them to help them create something you can treasure for years. Class is designed for toddlers one to three years in age, a time in their lives when they're just learning how to be creative. Let them experiment with arts and crafts, and you can let yourself have fun with them while the professional staff help you keep the little ones engaged and entertained.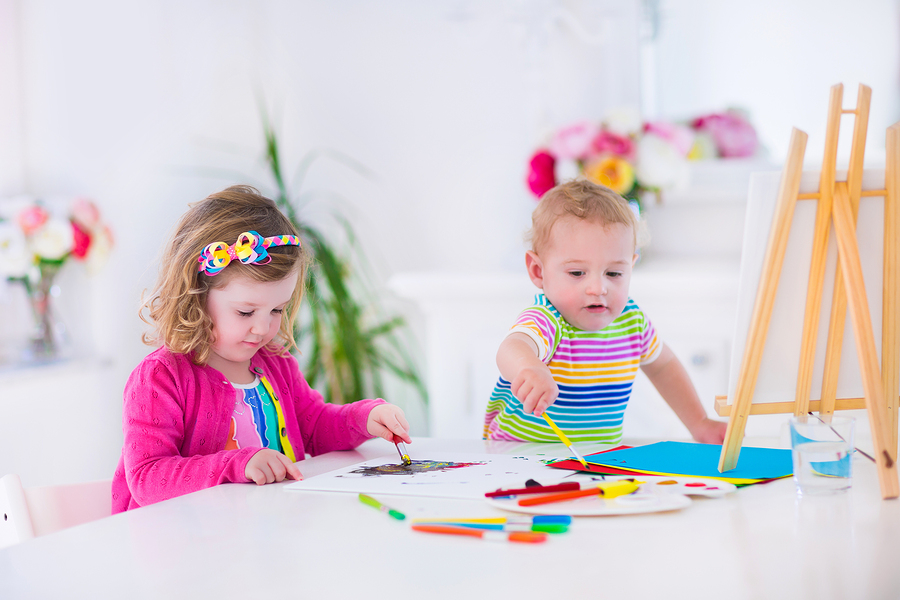 Toddler Art lasts from 10:15 to 11 am at Mama's Hip. All caregivers are welcome to come with their little ones. Art classes cost $10 for admission, and the little ones get access to art materials. You don't have to worry about the mess, and they can just be creative. Mama's Hip is in the Highlands, at 1559 Bardstown Road. Once you're in this neighborhood, you can find lots of reasons not to leave any time soon.
Staying in the Highlands
Looking for culture? Great people-watching? A delicious cup of coffee? Whether you're looking for some shopping or shopping for a new home, the Highlands is exactly where you want to be. This neighborhood is known for its mixture of eccentricities. You can find all sorts of antique shops and one-of-a-kind shops along Bardstown Road. Sit at a cafe here, and you won't be bored all day long. But you'll have more fun if you walk around the Highlands and see some of the beautiful homes.
The homes in the Highlands are as unique and even as eccentric as the businesses. There's a mixture of construction types, from classic shotgun homes to towering Victorian mansions. Want to live parkside, or near all the activity of Bardstown Road? Want a large family home or a couple's' nest built for two? Whatever it is, it's in the Highlands. Even if you aren't shopping for a home, you're going to want to start once you get a look at all the great living in the Highlands.