Wear Your Costume to the Flea Market Halloween Spooktacular October 28
Posted by Joe Hayden on Wednesday, October 26, 2016 at 9:14 AM
By Joe Hayden / October 26, 2016
Comment
Enjoy a whole day of Halloween at the Kentucky Flea Market Halloween Spooktacular. Parents and kids can wear their costumes, if they like, and enjoy a festive atmosphere of shopping, treats and no tricks.
A Day at the Spooktacular
There will be 1,000 free grab bags full of goodies for the kids, along with plenty of vendor trick-or-treating. There will be over 500 booths where they can look for treats, and parents can look for amazing bargains. There will be lots and lots of shopping, plus places to grab something to eat when you need to re-energize.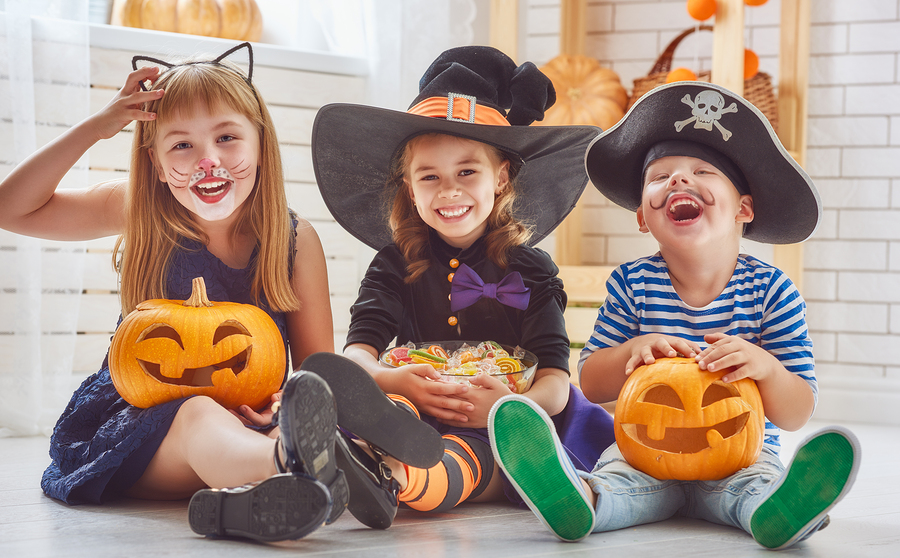 Be at the flea market from 10 am to 6 pm, and parking for the day is half off with the purchase of your admission. How much is admission? It's free, of course! The flea market Spooktacular is at 937 Phillips Lane at the Kentucky Exposition Center. That's right near the center of the city, and that's right next to a pretty little neighborhood that has one of the city's best locations: Audubon Park.
A Life in Audubon Park
People who live in Audubon Park are next to the Expo Center and all the fun stuff it offers throughout the year, but they're also next to the Louisville Zoo. Both are two of the city's favorite family-friendly attractions, and Audubon Park is one of the city's popular family neighborhoods.
Audubon Park really is next to a park. It shares the neighborhood with the rolling greens of the Audubon Country Club, and it's just blocks away from the lush Beargrass Creek State Nature Preserve. If you want to see amazing plants and wildlife, you have no shortage of options when you're in Audubon Park. And when you need to take your little wild animals somewhere to have some fun and maybe burn off energy, the Expo Center is a great choice.
With quick access to Poplar Level Road and the expressway, Audubon Park is close to shopping, eating and entertainment. The large, comfortable family homes you'll find on the tree-lined streets are designed with classic good looks. The traditional architecture has a timeless look to it, but inside these homes are very modern. You'll find many upgraded kitchens and bathrooms here, because the roomy interiors of these homes have been modernized over the years. That gives homes in Audubon Park all the character of classic architecture and styling, but with all the comfort of modern technology.
After you haunt the great bargains at the Spooktacular, take a look around Audubon Park -- and see if it inspires you to do a little more buying before you leave.
To learn about other fun things to do in the Louisville area, please visit www.JoeHaydenRealtor.com.