What is Possession and Should You Consider It?
Posted by Joe Hayden on Saturday, September 1, 2012 at 7:44 PM
By Joe Hayden / September 1, 2012
Comment
Possession is an Important Part of a Real Estate Contract
When buying or selling a home, you will come across the term "possession" and it is a good idea to know what it means. Possession means the time that a home buyer takes physical possession of a property. Sometimes, possession happens when a real estate transaction is closed and the seller formally sells a home to a buyer. Other times, possession happens after closing at a certain time agreeable to the buyer and seller. In very special cases, possession can happen before closing, though there are many variables that have to align for such a scenario to happen.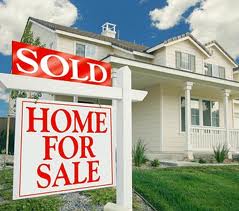 Keep in mind the following information as you continue to read about possession.
Outside of fraud or misrepresentation on the part of the seller or other parties involved in the real estate transaction, when a buyer closes on a home they become entirely responsible for the home and all of its faults.
If a seller maintains possession of a property after closing, the buyer needs to ensure that there are terms in the contract to protect the home from damage during possession that survive closing.
Closing is a powerful tool that can be leveraged by the buyer if necessary to force the seller to perform on all of the terms of the contract. Delaying closing, and therefore delaying giving the seller money for the home, can motivate a seller to follow the contractual terms and properly deliver the home to the buyer.
Once you have closed on a home, it becomes more difficult to recover damages for any contractual breach and will potentially require mediation, arbitration or a court case for resolution. This is not ideal.
If you are buying a home in the Louisville, Kentucky area using a typical real estate contract from the Board of Realtors®, you will have the choice to take possession at closing or to offer the seller possession for a certain time period. This is of course a point of negotiation, but from a buyer's perspective in general it is best to take possession at closing. This is because the seller will have completely vacated the home prior to closing, which will give you an opportunity to perform a final walk-through and see the home in essentially exactly the same condition that it will be in after you close on the home. You can confidently close on a home and know that all contractual terms are being met when you take possession at closing.
Possession can be Beneficial to a Home Buyer
There are benefits to giving possession to a seller from a home buyer's perspective. One benefit is that a short period of possession can be a stress-reliever for a home seller that costs very little for a home buyer. During negotiations, giving a short period of possession to the sellers (1-3 days) can be an olive branch during negotiations that can help the buyers negotiate a lower total price for the home. If giving a few days' possession to a seller results in them agreeing to a lower sales price of even just a few thousand dollars, the buyer will likely only spend a few hundred dollars for the possession resulting in a beneficial gain.
Before giving possession in this manner as a concession, I suggest that home buyers give careful consideration to what they have observed about the sellers. People generally move out of a home in the same way that they live in a home, so if the home is neat, clean, organized and well-maintained, then in general that will remain the case during possession and during the move out. If the converse is true, then I would be very careful about giving possession and would even consider requiring an escrowed damage deposit to protect the home in case of damage during possession or the move out.
Possession is in Many Cases Very Beneficial to Home Sellers
From a seller's perspective, in many cases possession is very beneficial. In fact, I strongly suggest that all home sellers attempt to negotiate at least a short period of possession any time that they sell a home. There are several reasons for this -
You receive the proceeds from the sale of your home at closing. If you have possession, you can remain in your home, use that money to close on another home and then have time to move into the new home. This can give you the money that you may need for a down payment on the next home, or it can get you out of a mortgage that you need to have removed from your financial picture to get another mortgage to buy a home.
Sometimes closing can be unexpectedly delayed. If you have to give possession at closing, you will have to either move out of the home and into another before closing, you will have to store your belongings until you find a new place to live or you will have to be packed on a moving truck prior to closing. If the closing is delayed and you have placed your belongings on a moving truck, you may not only lose access to your belongings for the length of the delay, you may also incur very high storage fees to protect your belongings during the delay. Possession gives you a chance to first close on the home and then move your belongings into storage or onto a moving truck.
Possession can be a stress-reliever for a seller at a time things can become very hectic. So many different things begin to happen right around closing that knowing that you do not have to immediately be out of your home can be soothing to a seller.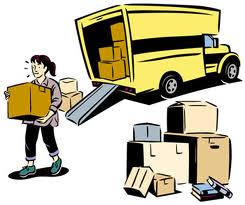 Possession is something that both buyers and sellers need to consider during negotiations for a home. There are times when it can be beneficial to a buyer to offer possession to a seller during negotiations, and in many cases a seller should be asking for possession no matter what a buyer does. In a perfect world, a buyer would always get possession of a home at closing and there would be no complications or issues, but in the real world possession is a powerful tool that can be beneficial and necessary for either or both parties of a real estate transaction.
To learn more about the process of negotiations and how to protect yourself, please visit our section on Buying a Home.