Where to Dine in Louisville on Thanksgiving Day
Posted by Joe Hayden on Thursday, November 27, 2014 at 8:19 AM
By Joe Hayden / November 27, 2014
Comment
Preparing the Thanksgiving meal is a huge chore consuming many hours for a feast that lasts a little under an hour with a truly engaged group of diners. Sometimes you want to break with tradition and take your group out for the big meal. Options for a sumptuous Thanksgiving meal are numerous around Louisville. The city's chefs are planning unusual spins on some of our favorites to make your outing even more exciting. We found a few meals that are being presented in unexpected ways.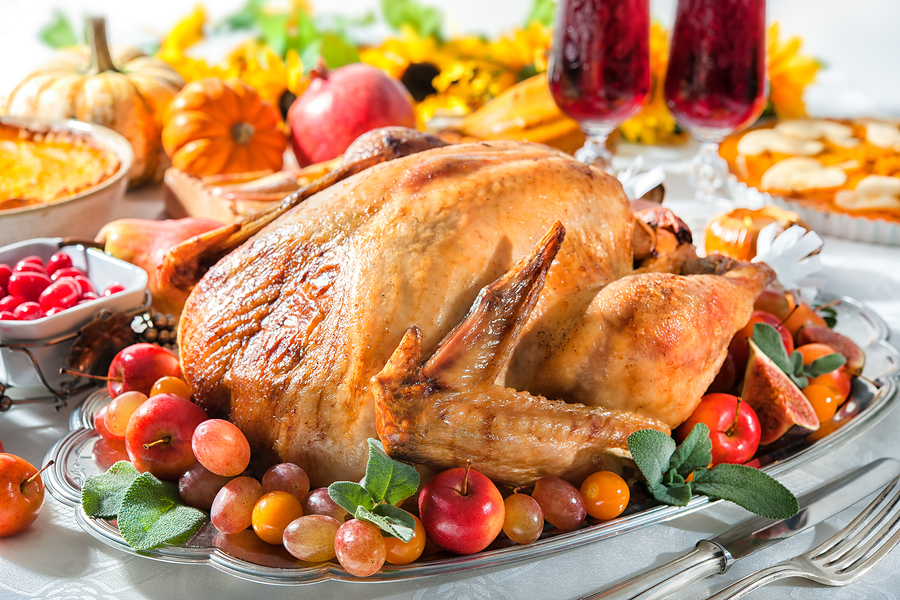 Be Home in Time for the Lions-Bears Game
If you want to get to your football and afternoon nap early, Thanksgiving Brunch is an option at the Crown Plaza Louisville. You can enjoy an omelet with your turkey and dressing and be back to the couch in time for kick off of the traditional Detroit Lions Thanksgiving Day football game. The Lions have taken the field for a Thanksgiving game every year since 1934. If you need to use the 80th anniversary of this event as an excuse to get your family to dine out on Thanksgiving, it seems worthy.
Give Thanks While Cruising
For a truly unique Thanksgiving dinner setting, the Spirit of Jefferson has scheduled a Thanksgiving cruise that includes lunch with all the traditional trimmings. Tickets are $45 for adults and $25 for children. Boarding time is 12:30pm for the two hour cruise.
A Meal Revolving Above Louisville
Thanksgiving twenty five stories above the city with revolving views of Louisville and the Ohio River is an exciting option for a special meal to remember. RIVUE is preparing a traditional dinner and promising family style leftovers to take home for feasting throughout the remainder of the day. Located at 140 North Fourth Street, RIVUE has complimentary parking as part of your Thanksgiving meal.