Where to Search the Louisville MLS Listings
Posted by Joe Hayden on Monday, January 23, 2012 at 6:57 PM
By Joe Hayden / January 23, 2012
Comment
With the prevalence of ways in which to locate a new home, home buyers in the Louisville, Kentucky area need to know where to go to search the Louisville MLS listings at their convenience. Oftentimes, home buyers elect to perform their own searches on the Internet when attempting to locate their new home. This provides numerous benefits to the potential home buyer such as allowing them to browse listings at their leisure, relieving pressure and stress sometimes felt when dealing with sales techniques from real estate agents on the phone or in person, and educating them about the nature of the market in which they are buying. Giving home buyers the opportunity to search the Louisville MLS listings without restriction has greatly improved the efficiency of buying a home and delivered more critical information to the buyer's hands.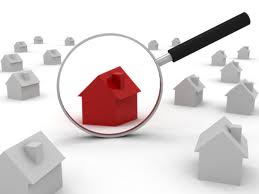 In past generations, real estate listings were maintained either in books available for perusal, flyers posted at real estate brokerages, or just as local knowledge of experienced agents. As technology opened up additional communication options, real estate MLS listings began to be placed in computer databases that could be searched at the brokerage or over the Internet. This lead to an explosion of Internet-connected websites that offered the general public easy access to MLS listings that once took more effort and time to explore and research. In Kentucky, if you are searching for a new home, you can search the Louisville MLS listings thanks to this advance in technology.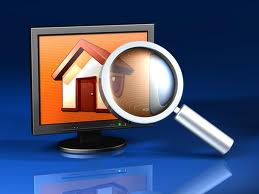 Once the modern version of the free MLS search tools became widely available, the relationship between home buyers and real estate agents began to change to be more reflective of the needs of the buyers. No longer were buyers forced to rely on a real estate agent to provide them access to listings and as such real estate agents have had to adjust. Now home buyers demand that their agent provide them representation that is effective and not laden with sales techniques and pitches. They want factual information to supplement what they see on the Internet through MLS searches, and they need expert guidance through the complexities of a real estate transaction. Not many agents recognize that they no longer need to sell homes as much as they need to provide a service to their clients that is effective, professional, and demonstrates exceptional expertise in real estate.
Where to Search the Louisville MLS Listings
This change in the role of the real estate agent is exactly why you to need to find a place to search the Internet for your new home at your convenience. You can go to the website Louisville MLS Listings to begin your own home search. Once on the website, you can either search by address, neighborhood, or general area as well as price range, plus the number of bedrooms and bathrooms. You can save your favorite listings, email any MLS listing to a friend, or you can request additional information about any home that you see online.
Take the time to discover the conveniences of being able to search the Louisville MLS system for free without hassle on your schedule. You can then use the knowledge that you gain to effectively research the market and to communicate clearly with your real estate agent. This is just the beginning of a new era in real estate that will give home buyers freedoms that they have never before experienced. Enjoy the search for your new home and remember to seek out a real estate agent who understands how to provide you with Expert Real Estate Service.