Why is it so Hard to Find a Good Home?
Posted by Joe Hayden on Wednesday, February 27, 2013 at 12:02 PM
By Joe Hayden / February 27, 2013
Comment
Time and again, we hear from our home buyer clients that they cannot find a suitable home to purchase in the Greater Louisville Area. Why is this happening, especially given the vast number of homes available for sale?
Of course, this is not an easy question to answer because it involves a multitude of variables that change regularly. For example, the national and state economies, media reports, public perceptions and many other factors all combine together to create the real and perceived real estate market. Each of these factors can have a positive or negative affect on the market, depending on how they actually affect the market and on how they are perceived by the general public.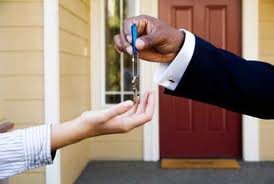 In the Greater Louisville Area, our total inventory of homes has remained elevated compared to historic levels since the market took a sudden downturn in 2008. All things being equal, this should have resulted in more of a buyer's market in the area, but things have not exactly worked out that way. In fact, while most of the inventory is made up of clearly decent homes, there are only a few great homes available that are well-maintained, updated and in desirable locations that have the attention of home buyers.
Combining this with the reality that there are fewer qualified home buyers these days due to changes in mortgage lending rules, plus overriding concerns about the broad economy, we find many buyers concentrated onto a small number of highly-desirable homes. This has had almost the opposite affect that one would expect in our market - it has turned certain segments of our market into a hybrid buyer/seller market, and in some areas it has created a strong seller's market.
Home buyers in general have been slow to react to this reality, through no fault of their own. Homes that should have stayed on the market for some time are selling in just days. Homes that should possibly sell at a lower price are commanding higher market prices due to competition amongst buyers. The net effect has been a challenging market for many home buyers who have become frustrated by the differences between what they thought the market would be like and what is actually happening.
Adding to this frustration is the fact that sellers with the best homes are still sitting out the market waiting for signs of improvement. All of these factors are slowly evolving in the area, but for now home buyers are struggling with the lack of desirable inventory and with the competition they face for the best homes.
What can you do about this if you are facing these types of challenges when buying a home? Unfortunately, in some cases, not much. Patience is critical, but also knowing when to make your move and to make it decisively is an important factor. Most of all, you need to get educated about the real estate market in the area, especially the specific area in which you are searching for a home.
Knowing the current market stats, including neighborhood absorption rates, average days on the market and the relationship between the asking and selling price for homes in the area you are searching is extremely beneficial. Those factual stats will help you get ahead of the market, find the home that you desire and successfully negotiate for it even in a challenging market.