Winter at the Louisville Zoo
Posted by Joe Hayden on Tuesday, January 17, 2012 at 6:55 PM
By Joe Hayden / January 17, 2012
Comment
If you are trying to make plans for the weekend with the family, don't forget about the Louisville Zoo. The Zoo hours changed in September to reflect the change in season. That means that the doors open at 10 am and close at 4pm until February, but that still leaves plenty of time during the day to go and see the exhibits.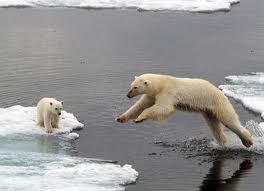 The Louisville Zoo has a new edition that seems right at home during the winter months. Qannik the Polar Bear cub was born in January 2011 on Alaska's North Slope. Researchers were tracking her mother's movements when she disappeared from the radar. In April 2011, Qannik was found alone near the shoreline, and rescued after repeated aerial searches failed to find her mother.
Qannik's home is now Glacier Run, which is in Bear Ally at the Louisville Zoo. You and the family can visit and watch her antics as she plays with her toys. Qannik likes to swim in the big outdoor pool and bound up and down the conveyor belt leading to the indoor habitat. Being a cub, she is curious and might even engage visitors through the window of the classroom.
The Louisville Zoo provides man-made habitat sanctuaries for orphaned animals that otherwise might not survive on their own. Qannik is just one of the many beautiful animals that now call Louisville their home. Visiting the Zoo allows your family access to animals like Polar Bears, without the inconvenience of traveling to the arctic.
Learn more about local events and activities by visiting Homes for Sale in Louisville.