WinterFair at Thomas Jefferson Unitarian Church
Posted by Joe Hayden on Wednesday, November 28, 2012 at 4:05 PM
By Joe Hayden / November 28, 2012
Comment
Thomas Jefferson Unitarian Church is proud to host the 22nd Annual WinterFair on November 30th and December 1st at 4936 Brownsboro Road in Louisville. This renowned exhibition of fine arts and crafts will be on display and available for purchase Friday from 2 p.m. to 8 p.m. and Saturday from 9 a.m. to 5 p.m.
The Winterfair Fine Arts Festival is an indoor juried event that will be featuring well over 80 artists. The exhibits will be a mixed media of photography, painting, sculpture, ceramics, glass, jewelry, woodworking, painting and more. Many of the artists will be available to explain or discuss their art with some taking orders for custom work.

The Winterfair does not expect its patrons to be without some tasty treats while they browse the art. Both drink and food will be available to art lovers in the form of tasty soups, spicy chili, vegetarian cuisine and scrumptious sweets during exhibit hours. There will also be several raffle benefits throughout the Winterfair festivities featuring choice gifts to benefit local non-profit art programs.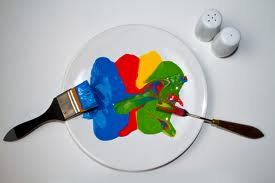 The Winterfair at 4936 Brownsboro Road will be centralizing over 80 talented artists in one place November 30th and December 1st, so if you are looking for that unique gift, you just might find it here.
To learn about other great events in the area, please visit the website of the Joe Hayden Real Estate Team.