Winterizing Your Louisville Home
Posted by Joe Hayden on Friday, November 18, 2011 at 2:03 PM
By Joe Hayden / November 18, 2011
Comment
As we all settle in for another Louisville winter, there are many steps you can take to winterize your home for the cold months ahead and to save a little cash while you are at it.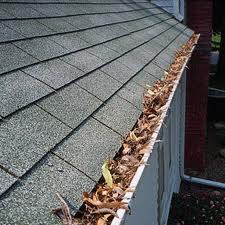 Cleaning your gutters from the autumn leaves and debris will help the upcoming snow and rain to drain. Ice can form in clogged gutters and cause water to seep into the house. A good rule is to make sure water drains at least 10 feet away from the house.
It is very important to also check your attic and add insulation if needed to help winterize your home. You need a minimum of 12 inches of insulation in the attic, regardless of climate, so if you can see the ceiling joists – that's a good indication that you need to add more insulation.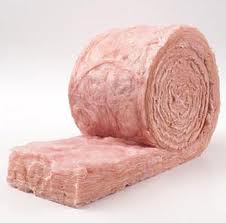 Checking your furnace before the cold winter weather arrives is a great idea, just to make sure it's working properly. A cleaning or tune-up every year would be a wise decision, usually costing around $100. Changing your furnace filters regularly throughout the cold winter months will improve efficiency and warmth.
Buying door sweeps and caulking around drafty spaces will help keep the cold wind out. Outside leaks should also be sealed with weather resistant caulk. Brick homes will need masonry sealer to stand up to freezing and thawing. Even small cracks are worth fixing, as the average American home has enough leaks to amount to a 9 sq. ft. hole!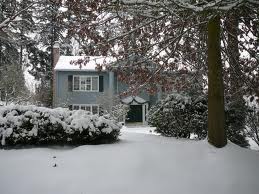 Ductwork will need to be examined as homes with central heating can lost 60% of heated air before it even reached the vents if not well-connected and properly insulated. Where ducting is pinched it should be repaired as it blocks heat flow to the house. Gaps can be fixed easily with metal-backed tape. Also, simply vacuuming ducts every so often can do wonders as hair and dirt often gather in them and can cause respiratory problems.
To winterize your windows, it is time to put up those storm windows that provide an extra layer of protection and warmth, especially for homes with single-pane windows. A window insulator kit can be purchased for windows that have not been updated and includes plastic sheeting to cover those drafty windows. This affordable method is extremely helpful and only costs about $4 a window!
For homeowners that have a chimney, it is important to have it swept often – especially for Santa's visit! Woodstoves will need to be swept more than once a year. Buying a protective cap with a screen is a great investment and keeps out objects and rain that can eat away at the fireplace's walls. Also, remember to keep your damper closed when the fireplace is not being used.
Reversing your ceiling fan is a simple, cost-effective method to winterize your home by having it pull down the warm air from the ceiling and forcing it to recirculate. The blades should be turning in a clockwise motion for most fans.
Make sure the water hose bib is shut off inside your house and that lines are drained to prevent water pipes from bursting in a winter freeze. Pipes that are not insulated or pass through unheated spaces, like basements or garages, should be wrapped with pre-molded foam rubber sleeves or fiberglass insulation.
Another great idea to prepare your home for the winter months ahead is to simply change your batteries in your smoke detectors. With Holiday lights and heating mechanisms, this simple step can save your life. To learn more about how to winterize your home and other useful information, please visit Louisville Real Estate.