Yew Dell Botanical Gardens Hummingbird Festival August 24th
Posted by Joe Hayden on Friday, August 23, 2013 at 1:47 PM
By Joe Hayden / August 23, 2013
Comment
They dart, they dash and they hover at the Annual Hummingbird Festival at the Yew Dell Botanical Gardens. This Saturday, August 24th at 6220 Old LaGrange Road in Crestwood from 3:00 p.m. until 6:00 p.m., lovers of these extraordinary little birds can see and learn more about them, including how to attract them. This event is free for members, $7 for ages 13 to 55, $5 for seniors aged 56 and over and children under 12 will be admitted for free.
Yew Dell's Annual Hummingbird Festival offers bird lovers a glimpse into what makes these charming little birds hum. Local experts catch and band different species in order to research and better accommodate these tiny birds. Patrons will learn about plants that entice these precious pollinators into their own gardens and be able to purchase some of the plants on the spot.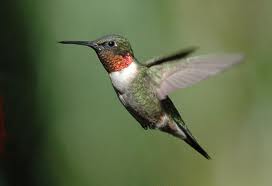 There will be plants for sale, children's activities, tours and an exhibit from Russ Thompson, local hummingbird photographer. Russ will also be answering questions and giving tips on how to best capture hummingbirds on film.
Gardening and hummingbird enthusiasts alike will enjoy the 2013 Yew Dell Hummingbird Festival at 6220 Old Lagrange Road, and binoculars and cameras are encouraged. Take a few hours to find out how to get your garden humming with hummingbirds this August 24th.
To learn about other interesting things to do in the area, please visit www.JoeHaydenRealtor.com.