Learn About Buyer's Agency
You would be surprised to learn how many people do not know about Buyer's Agency and how it is beneficial to them.
Simply put, Buyer's Agency is the most comprehensive way for someone who is buying a home to protect their best interests.
When a seller elects to use a real estate agent to list their home, in most cases they are also electing to be represented by that agent.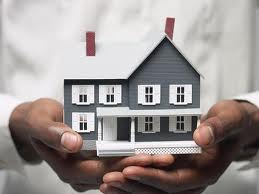 Much like using an attorney to represent you, your real estate agent is bound legally and ethically to protect your best interests.
The seller's agent is working to find a qualified home buyer for their seller, and at the same time attempting to help secure the best price and terms for their seller client during negotiations. The seller's agent can help you buy the home, but they will always retain a certain allegiance to the seller's best interests that can work against yours.
In a similar manner, home buyers have the opportunity to elect to use a real estate agent who will represent their best interests, again legally and ethically bound to that task. This type of representation is sometimes referred to as Buyer's Agency, and it is one of the only ways that a potential home buyer is able to secure representation to protect their best interests.
Because of the way commissions are structured in the area, this representation is typically paid for by the seller, so you have an opportunity to benefit from Buyer's Agency without an out-of-pocket expense.
Consider reviewing the Consumer Guide to Agency Relationships and learning about important Consumer Information from the Kentucky Real Estate Commission to better understand agency relationships.
The Joe Hayden Real Estate Team is highly experienced with the legal and ethical duties of Buyer's Agency and we are uniquely qualified to help you buy a home.
The Benefits of Buyer's Agency
There are numerous benefits to Buyer's Agency that can give you peace of mind when buying a home.
Assistance with your home search to help you find suitable homes to consider.
We listen carefully to your needs and are able to suggest neighborhoods and subdivisions most likely to meet your needs. We can help you set up searches that will monitor the market automatically and alert you immediately to suitable homes that appear on the market.
Scheduling showings and coordinating viewings of the homes that interest you the most.
Once you have made a list of homes that interest you, we will set the showings at a time convenient to you and gain you access to all homes that you wish to consider.
Objective analysis of individual homes and areas to help you make critical decisions about which home to buy.
The Buyer's Agents of the Joe Hayden Real Estate Team have the expertise and experience to make important suggestions and recommendations, plus professional opinions about price, condition, and location of any home in the area. You will always retain control and will make the final decisions, and our agents will be giving you their very honest, and sometimes blunt, opinions so that you can consider the viewpoint of a professional.
Important information is provided to you to help with Due Diligence.
This information typically includes Seller's Disclosures, PVA Data, Flood Plain Information, Comparable Sales Data, plus any other information that is available to help you make your decisions.
Skilled negotiating strategies based upon a thorough market analysis.
Each transaction is different and not only do we provide all of the necessary paperwork to negotiate for a home, we will help you develop a negotiating strategy to secure the best possible price and terms acceptable to you.
Contract through closing transaction management services.
Our agents and experienced administrative staff will guide you throughout the process of buying a home, keeping you informed and working with you to schedule all necessary steps to close on your new home.
Costs and Concerns about Buyer's Agency
As mentioned above, in most cases an agent who represents the buyer is compensated for their work by a commission paid by the seller. In only very rare cases would a home buyer ever directly compensate their agent.
This allows you to utilize the benefits and skills of a professional real estate agent without having to pay an out-of-pocket expense for their services.
Frequently, home buyers express concern that they can learn more about a home and save money by using the seller's agent to represent them in the purchase of the home. If this is a concern of yours, give consideration to these factors.
The seller has agreed to pay their agent a total commission to sell their home and the seller's agent has offered to a buyer's agent a certain portion of that commission. If you use the seller's agent, it is possible that the agent may reduce the total commission to help sell the home, but it is more likely that they will keep their previously agreed commission the same and any reductions made will be returned to the seller.
Remember that this commission is a fee for services performed and in most cases it is ultimately the seller's money. They aren't just going to give it away and you wouldn't either if you were in their shoes without trying to negotiate in your best interests.
The seller's agent has a duty to disclose material facts that they discover about a home and to pass along disclosures from the sellers. However, the agent has no duty to comment on or discourage you from buying the home against the best interests of their seller client. In fact, they are trying to secure the best price and terms for their client, which leaves you without a representative who is looking out for your best interests.
A competent Buyer's Agent is going to be the first person to give you an honest, unbiased opinion about a home, and that opinion may save you a significant amount of time and money by helping you to decide not to purchase a home that does not compare favorably to the market.
There is simply no other way to gain the advantage of competent, professional representation than to select a Buyer's Agent to represent your best interests when buying a home.
The benefits far outweigh the negatives, and when using an experienced agent you give yourself the best opportunity to save time, money, and heartache by receiving honest, objective opinions that are designed to help you and protect your best interests.
The Buyer's Agents of the Joe Hayden Real Estate Team are ready to help you Buy a Home and to provide you with an excellent customer service experience. Please read our Guide for Home Buyers or visit our Louisville MLS Search page to continue on your journey to homeownership!