View all homes for sale in St. Matthews on the Louisville MLS listings above. Only 8 miles east of downtown Louisville, St. Matthews is one of Louisville's premier shopping districts and home to one of the most well-known neighborhoods in Louisville. As the 20th largest city in Kentucky, St. Matthew's boundaries are roughly Cannons Lane to the west, I-264 to the south and east, and several subdivisions off of Brownsboro Road to the north. St. Matthews is a popular suburban city in Jefferson County and if you mention St. Matthews to a Louisvillian, and probably a few images will spring to mind: A key shopping area, home to boutiques and malls alike, desirable neighborhoods with beautiful old trees and attractive post-War homes for sale in St. Matthews, plus a centrally convenient location.
In a prior life the community of St. Matthews was a potato mecca of the U.S. It wasn't for French-fry consumption but for processing and shipping raw potatoes. A number of local farms supplied the St. Matthews Produce Exchange with potatoes for shipping via rail to the rest of the U.S. These farmers – Brown, Rudy, Nanz, Monahan, Oeschner – later provided the community's street names when their farms were redeveloped into residential neighborhoods.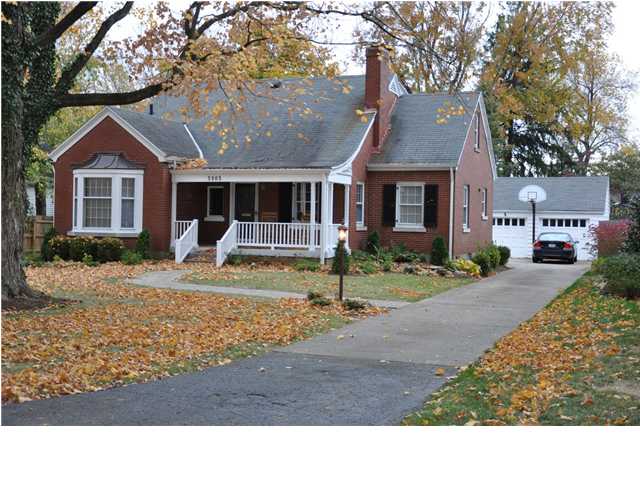 Another St. Matthews name, Eline, not only developed residential real estate, but also ran the community's first car dealership – selling the Ford Model T. Today the site is St. Matthews Station – home to Molly Malone's pub, Louisville Geek, and other small businesses.
St. Matthews Station is located near the "The Point" intersection of Breckenridge Lane, Shelbyville Road, Westport Road, and Chenoweth Lane. This intersection, once a bustling downtown in its own right, continues today to be a heavily traveled intersection, although the "business district" of St. Matthews has spread well beyond it.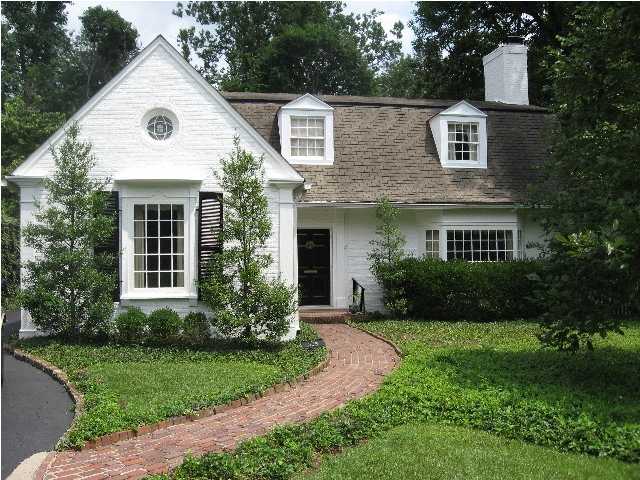 Not far from The Point is Trinity High School, a well-regarded Catholic boys' school known for both its academic and athletic prowess. Jefferson County Public Schools' Waggener High School had a principal, Art Draut, who was a long-time mayor of St. Matthews.
The current mayor, Bernie Bowling Jr., followed his late father, the former Mayor Bernie Bowling Sr. in both city government and the family business – the popular Plehn's Bakery, also near The Point. The Mall St. Matthews and Oxmoor Mall are also in the are and together boast near 180 stores and restaurants to meet every shopper's desire. From Aeropostale, Ann Taylor Loft, Aveda, Brooks Brothers, Brookstone and Williams-Sonoma to American Eagle Outfitters, Dick's Sporting Goods, Eddie Bauer, Gymboree and Old Navy, the local malls in St. Matthews provide of a wide variety of great shopping. That doesn't begin to mention the other retail stores that are also in the area.
Throughout St. Matthews, you will find many fine neighborhoods and subdivisions adding to the city's character. Arlington is a neighborhood in St. Matthews that has homes priced between $150,000 and $275,000. Arlington is near Browns Lane and Hubbards Lane. Arlington homes are very desirable to many persons. The neighborhood of Bellewood includes homes for sale in a higher price range - expect to pay around $400,000 for a Bellewood home. A home in Cherokee Gardens can approach $1,000,000. Cherokee Gardens boasts many examples of classic architecture that make homes in Cherokee Gardens coveted residences. Norbourne Estates is located between Browns Lane and Breckenridge Lane. Norbourne Estates is an upscale neighborhood in St. Matthews. You can find Norbourne Estates homes for sale here. Oxmoor Woods is a neighborhood found behind the Oxmoor Mall, near the Oxmoor Farm. Homes in Oxmoor Woods tend to be stately and elegant. An Oxmoor Woods home can approach $1,000,000. Seneca Gardens homes are found in the historic neighborhood of Seneca Gardens. You can find Seneca Gardens homes for sale on this website.
As of 2000, there were 15,852 people, 7,978 households, and 3,661 families residing in the city with a average single home price of $204,773.

The homes for sale in St. Matthews themselves come in many different shapes and sizes but all carry a sense of character that is quintessential to the St. Matthews area. The homes and lawns are very well kept as owners know that the St. Matthews area is a center piece for Cape Cod style homes in Louisville. Seneca Park and Cherokee Park are both nearby and offer walking paths, cycling lanes, soccer fields, tennis courts and golf courses, all within walking distance of many St. Matthews homes for sale. You can learn more about St. Matthews by visiting the website of the St. Matthews Area Business Association.